Original message --> posted by Yu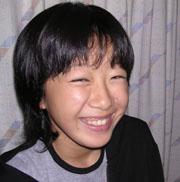 Hi, everyone! My nane is Yu Gobara.
I'm going to talk about my family.
There're five peaple in my family. I have a mother,a father, a sister,and a broter.
My mother is very angry!!!!! But sometimes very gently. 🙂
My father is quietly. And wears grasses.
My sister and my brother is very fun!!!!!
I spend wonderful time everyday!!!!!